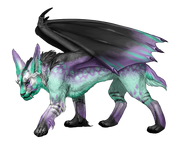 Xenofelinoids
Edit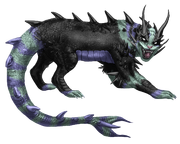 A xenofelinoid? What is that? It is what all the species on planet Felisfire are called. From Felidae to Iuridon all species of feli are called that. Since xenofelinoid is such a pain to say(and type) the users of FF have shortened the term to Feli. Feli is often reffered to as any species of xenofelinoids, or sometimes a single felidae. I may say these feli were doing __ when by feli I might mean a xano and a zerda.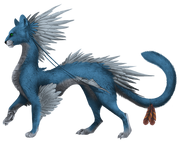 The plural of feli is feli or Feli's, Whatever floats your boat. Right now there are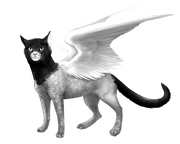 nine different species of Xenofelinoids, Felidae, Aquus, Scalae, Zerda, Chetae, Igneo, Lycreon, Xano, and Iuridon. One thingabout that list is that it is in order of breed dominance.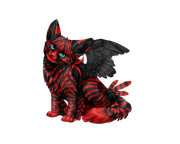 Breed dominance
Edit
Breed dominance is the order of what species you would likely get in breeding.  Here is a chart of Breed dominance in FF.
 

| | | | | | | | | | |
| --- | --- | --- | --- | --- | --- | --- | --- | --- | --- |
| Dominance | Most dominant(Common) | _ | _ | _ | _ | _ | _ | _ | Least dominant(Rare) |
| Species name | Felidae | Aquus | Scalae | Zerda | Chetae | Igneo | Lycreon | Xano | Iuridon |
If I bred a 
xano with a chetae I would most likely get a chetae, but I could get a xano as well. Now if one of the feli were felidae reccesive, I might also get a felidae. If I bred a scalae with a felidae I would most likely get a felidae, but I could get a scalae as well.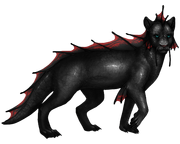 So maybe if you want a lycreon you could get one by breeding your Xano or iuridon to a lycreon(Only if it's a female then you'll get a 100% chance of keeping the baby) For more about breed
Dominance see Dominance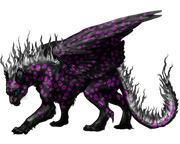 Ad blocker interference detected!
Wikia is a free-to-use site that makes money from advertising. We have a modified experience for viewers using ad blockers

Wikia is not accessible if you've made further modifications. Remove the custom ad blocker rule(s) and the page will load as expected.