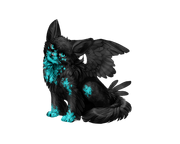 Blood splatter is found on the Zaku Fly Trap, another R100 item that was incredibly hard to find.
Blood splatter can be considered a smaller marking, since it doesnt cover the entire body. On most species it just covers a patch on the nose, chest, paws, and back leg. It's easily recognized by the dotted appearance it has; it is very hard to be mistaken for anything else.
The Zaku Fly Trap can be found in the Forest area.
Ad blocker interference detected!
Wikia is a free-to-use site that makes money from advertising. We have a modified experience for viewers using ad blockers

Wikia is not accessible if you've made further modifications. Remove the custom ad blocker rule(s) and the page will load as expected.